CAR ACCIDENT INJURY TREATMENT PROGRAM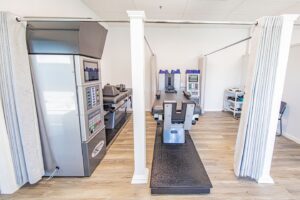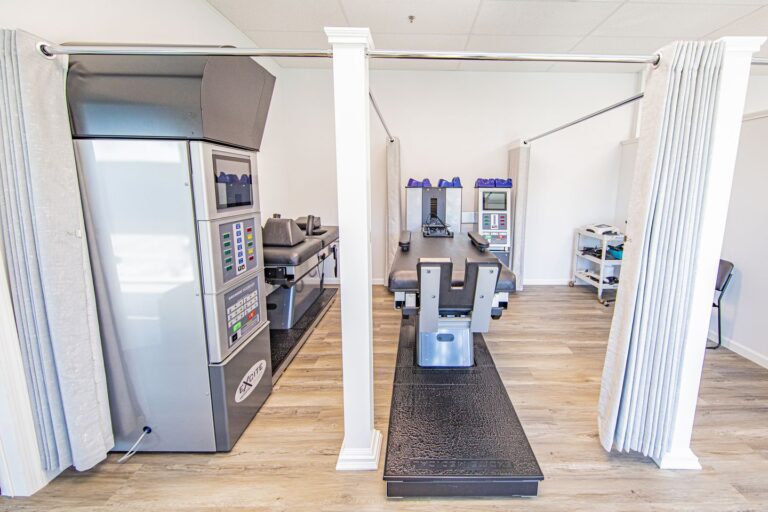 Our car accident injury treatment program has 4 parts. Our program aims to have our car accident patients receive all of the necessary medical care and recover from their injuries as much as possible.
Identification of All Injuries

Fast Diagnostics & Referrals

Latest Technology in Injury Treatment

Treatment After Denial of Insurance Coverage
1. Identification of All Injuries
Every patient undergoes a detailed physical examination on the first visit. Every major body part is examined for movement, stiffness, spasm, strength, reflex, and sensation. Many patients are not fully aware of every injury they have, because they usually have one or two major injuries that are causing them the most pain. However, if minor injuries are ignored, they could cause major problems later on. Therefore, we try to identify all major and minor injuries and take appropriate steps to take care of them.
2. Fast Diagnostics & Referrals
Many car accident patients require diagnostic tests and referrals to medical specialists for the best result. Many doctors are not aware of what kind of diagnostic tests a car accident patient needs, because they do not treat many car accident patients. Even worse, some doctor delay ordering the diagnostic test and making referrals so long that by the time the referral is made, the patient's car accident insurance coverage has been terminated. Then the patient becomes responsible for the payment of the diagnostic test and specialist treatment. At our office, when clinically necessary, we refer our patients out for diagnostic tests and medical specialists without delay, to make sure they receive all of the necessary diagnostic tests and specialist treatment on time.
3. Latest Technology in Injury Treatment
If you have browsed the "Services" section of our website, you would have noticed that we have many different types of advanced treatment available. Through our clinical experience over many years, we have selected some of the most effective treatment available for traumatic injuries, such as super-pulsed laser therapy and DRX 9000 non-surgical spinal decompression. Although some medical offices only render the absolute minimum treatment required by law, we go above and beyond by offering many types of advanced treatment based on our patient's needs. You can rest assured that you will be receiving some of the most advanced treatment available anywhere for your car accident injuries.
4. Treatment After Denial of Insurance Coverage
Car accident insurance companies will eventually terminate insurance coverage for the treatment of car accident injuries for each patient. However, sometimes the patient needs more treatment after the insurance coverage termination. If we determine that it is medically necessary for our patient to continue treatment after the insurance coverage has been terminated, we will still continue to treat the patient until we feel it is necessary. We will continue to file claims to the insurance company, and not bill the patient. We will hire attorneys who specialize in collecting these unpaid medical bills directly from insurance companies. If our attorneys fail to collect on our unpaid medical bills, by law our patient cannot not held responsible for payment of these unpaid medical bills.
Special Consideration:
Understanding Seriousness of Even Minor Collisions
Many doctors and therapists simply lack the training and experience to diagnose and treat seemingly minor injuries that can become major life-long debilitating chronic conditions. Some medical professionals do not take car accidents seriously if there is no fracture or bleeding. It is very possible to become severely injured and develop crippling life-long chronic pain in a car accident with absolutely no damage to the vehicle. At our office we take this possibility very seriously, and we do not cut corners when diagnosing and treating car accident injuries.
Special Consideration:
Children and Car Accident
Often, children are involved in car accidents along with their parents. Due to their small size, children can be injured more severely than adults. However, due to their greater capacity to heal, they can often recover from their injuries much faster than adults. It has been our experience that children often do not complain about their pain and discomfort after being injured in a car accident because they are afraid of going to doctors. It is important to correct any structural misalignments in children, as minor misalignment can become magnified as they grow. At our office, we are familiar with treating children injured in car accidents. We can easily accommodate children by modifying the intensity of our treatment. Most children find out treatment relaxing and fun.
Frequently Asked Questions
GET STARTED TODAY
See how we can help you
We are focused on treating many different conditions. Contact us for a free consultation to see how we can help you.